The AWA Way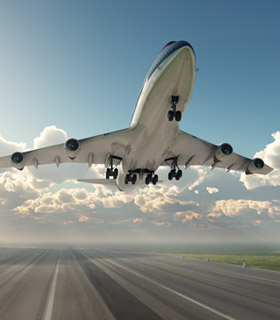 All AWA successes—from our client relationships and forwarder partnerships to the daily creative solutions we deliver—are founded on trust and communication. These two indispensable values form the foundation of the AWA Way.
Trust
With more than three decades of experience in international logistics, the AWA team understands that trust must be earned. Our partners across the globe have stuck with us because we reinforce their trust by delivering results.
We take a skillful approach to every challenge, and our client-first mentality is reflected in our confidentiality, fairness, and unwavering commitment to reliable service.
Communication
Real-time, actionable information is as good as gold in freight forwarding. We constantly communicate with our customers and partners via every available technology, because our customers value our accessibility as much as our proactive approach to keeping them informed.
There are many ways to communicate these days, and AWA uses them all. From our office phones to our cell phones, from emails to text messages, and everywhere in between—we keep our customers abreast of their shipments' progress so that they can confidently make informed business decisions.
Our business model has always focused on the long term. We believe that customer relationships don't end with a successful shipment delivery. When you partner with AWA, you'll see that we work every day to help our customers grow and strengthen.
The AWA Way is how we do business with our customers, partners, vendors, and team members. If you share our commitment to excellence, we would like the opportunity to earn your trust.
For more information on the AWA Way please contact:
Peter Lamy
peter.lamy@awaship.com
Graham Burford
graham.burford@awaship.com
About AWA
American Worldwide Agencies (AWA) serves the global freight forwarding market, whether our customers reside next door to us in Los Angeles, in New York, or across the world. AWA knows that, in order to successfully serve customers, forwarders need partners that not only understand the costs of doing business, but also the importance of communication. We care as much about a shipment as our forwarding clients do.
The U.S. is a large and complex market that requires not only expertise but also creative solutions to service international markets. AWA excels at routing freight across the U.S. in a manner that keeps our clients happy. With coverage across the U.S., AWA knows the best airport, CFS, port, or ramp to suit the transit and cost demands of each client.
AWA has the expertise and leading-edge technology—along with the contracts, agreements, and partnerships with thousands of U.S. vendors—to give our customers and partners the best solutions for their shipments. AWA offers faster service with the greatest value. Serving forwarders, AWA is able to get rates and services from carriers—air, sea, and road—that ensure our customers not only receive the most competitive rates, but also get the space to move their cargo.
Freight forwarding involves both serving clients and providing expertise so that they can drive their own businesses. At AWA, we know that means giving our customers and partners the tools they need to deliver value to their customers. Whether it's a single move or thousands of shipments a month, AWA can provide the right solution.
The supply chain of the 21st century is all about teamwork and utilizing the best resources for the job at hand. At AWA, we ensure that customers, carriers, service providers, government, and security agencies all get what they need in the required time frame and at a cost they can afford.
AWA is part of Intelligent SCM, which provides innovative solutions to satisfy customers' global supply chain needs.